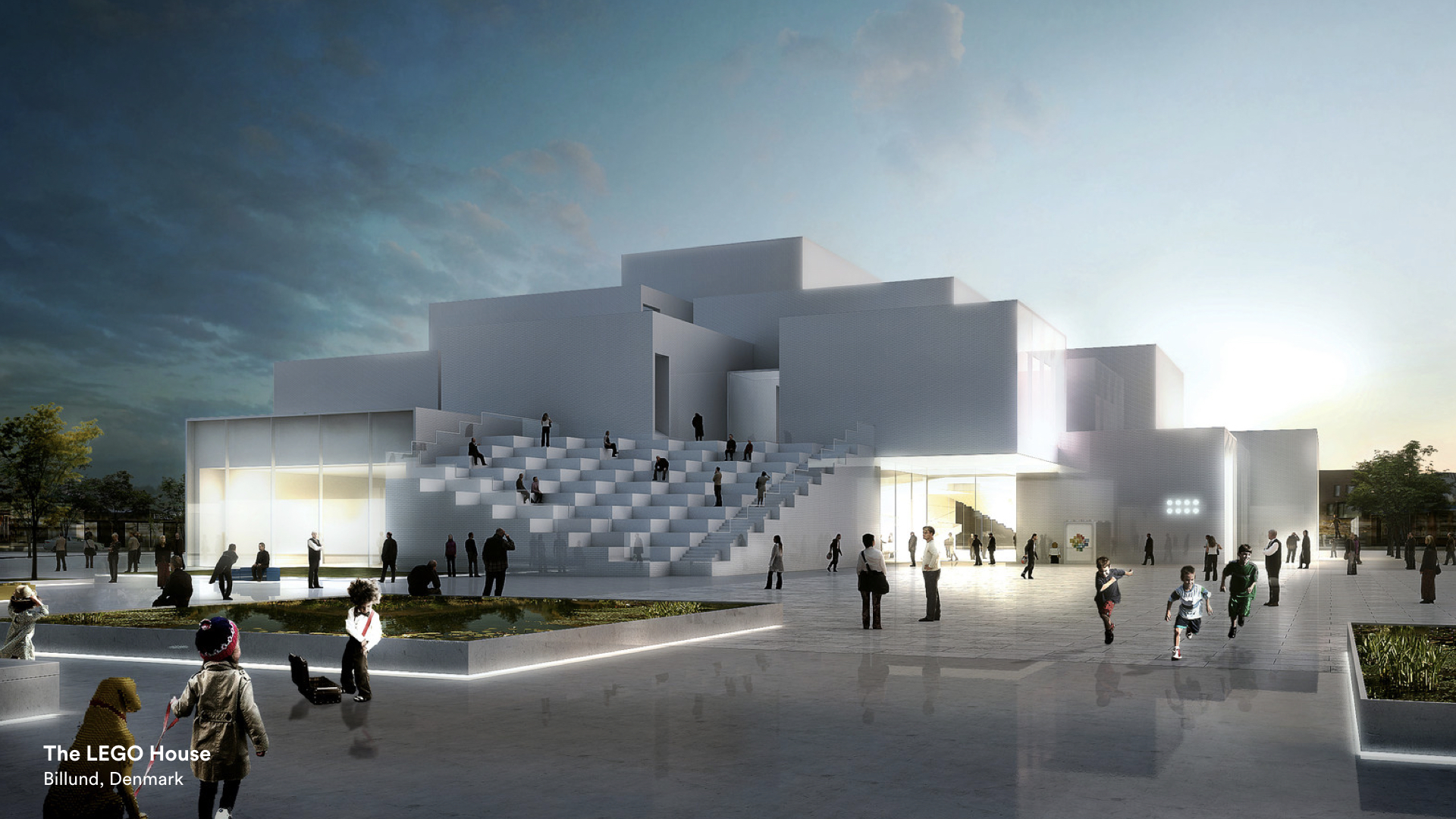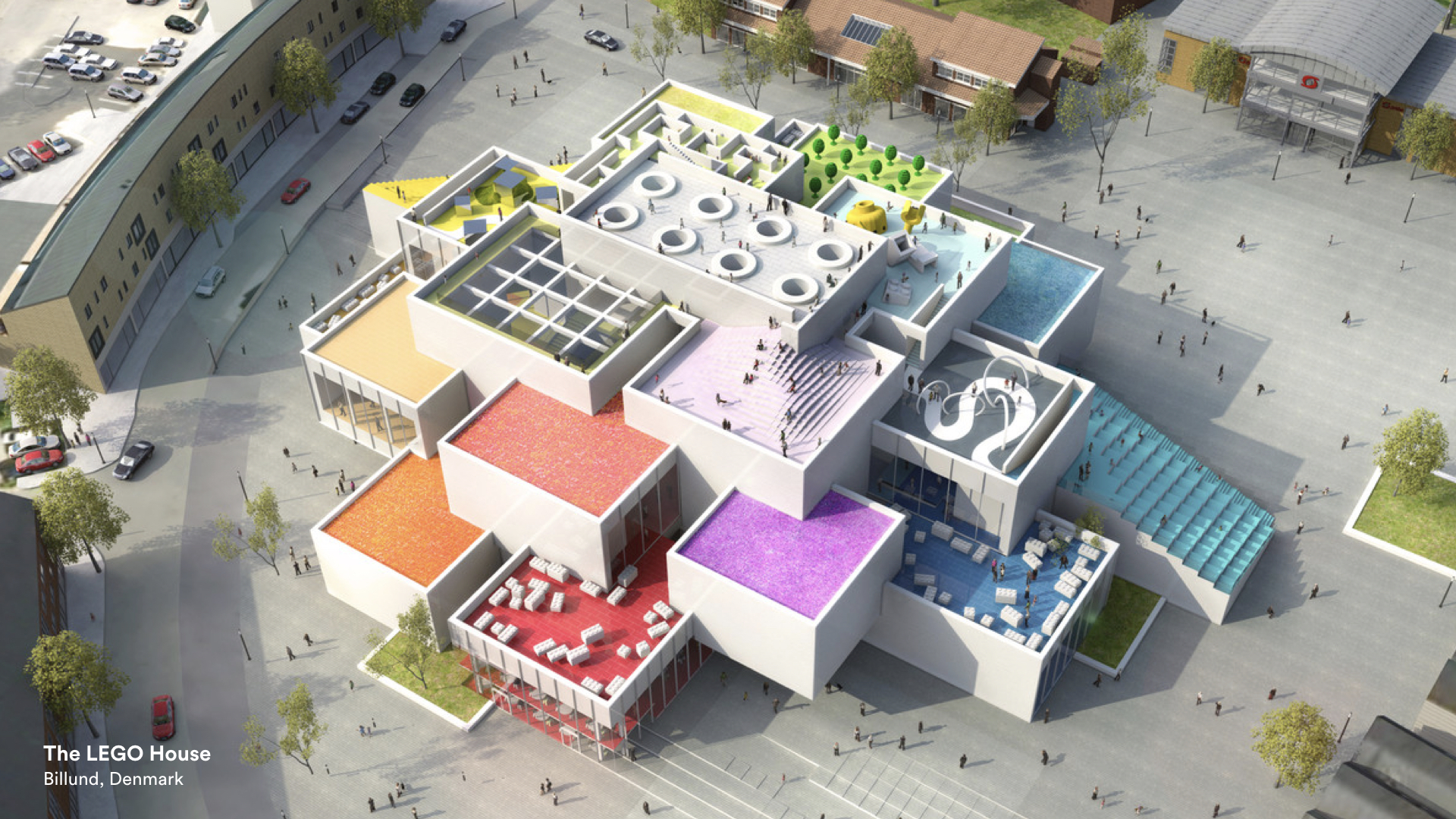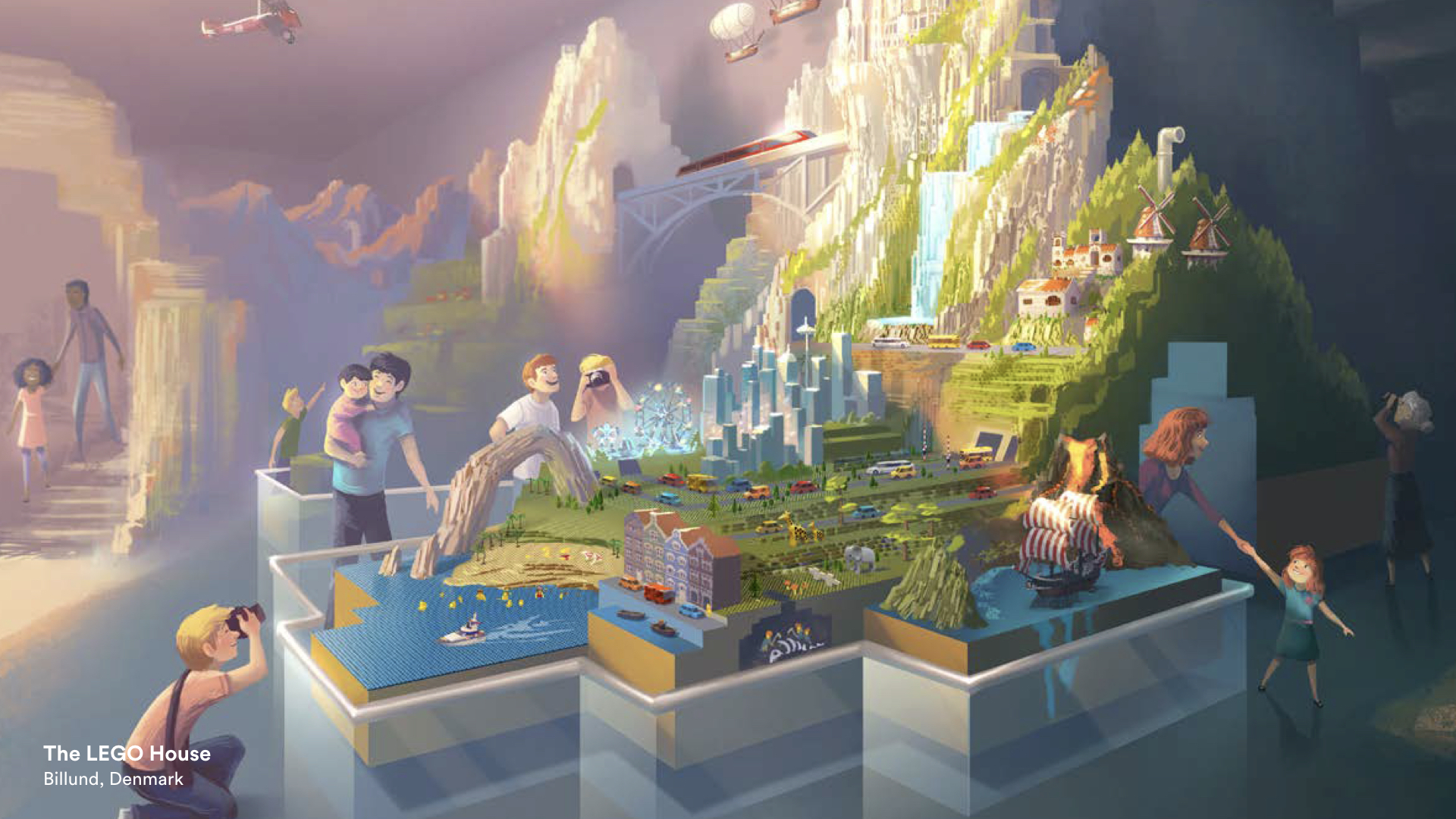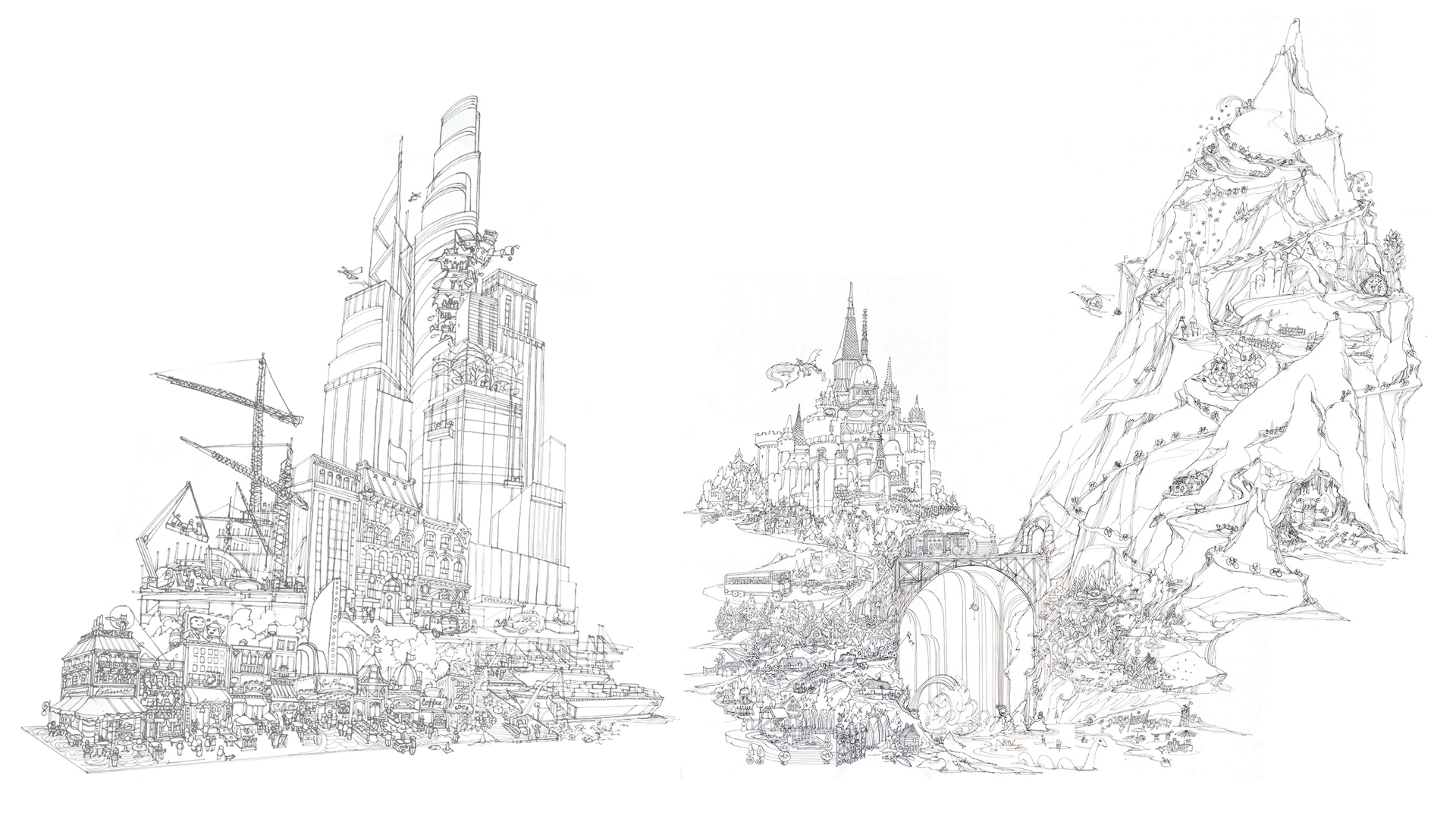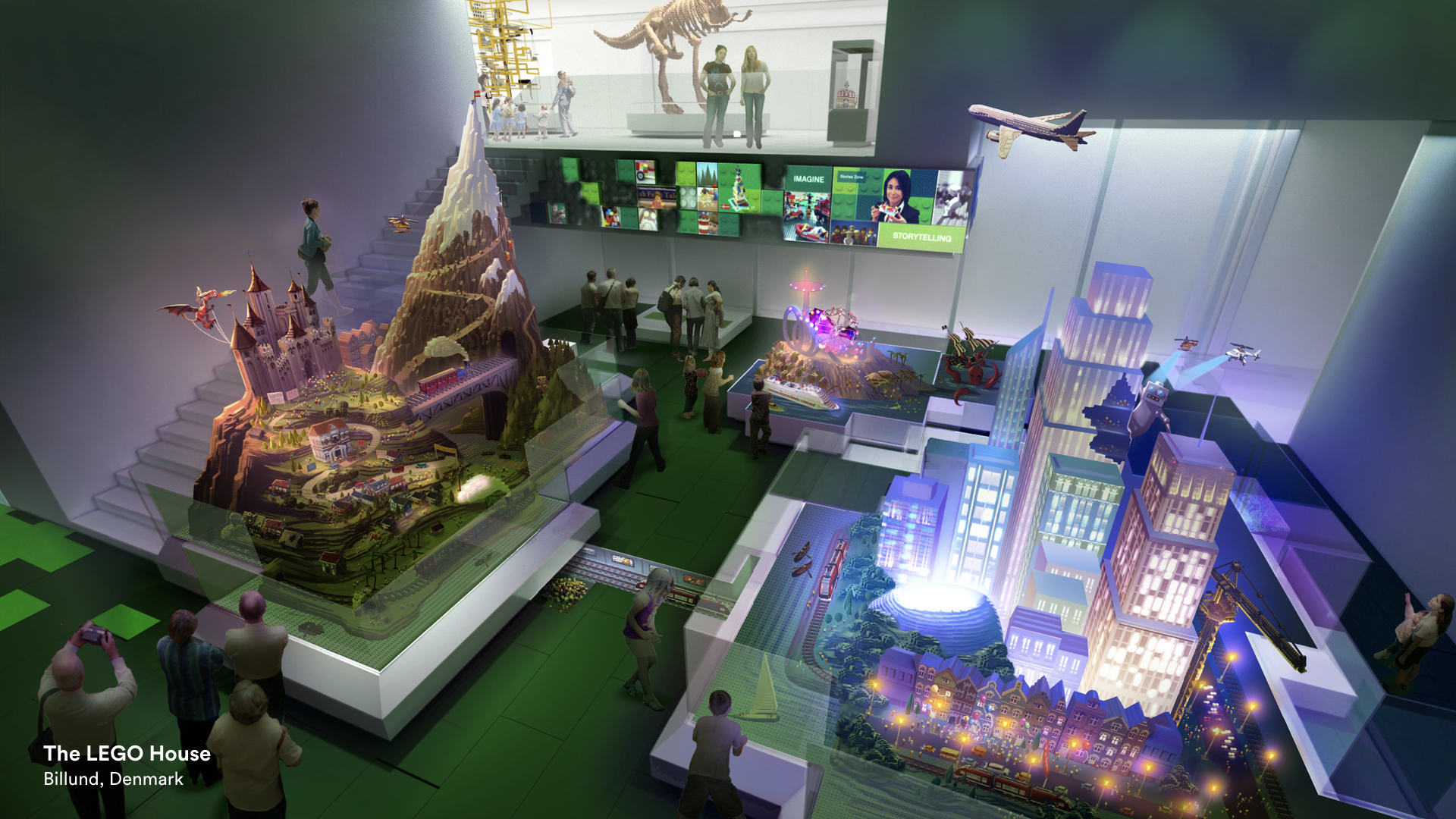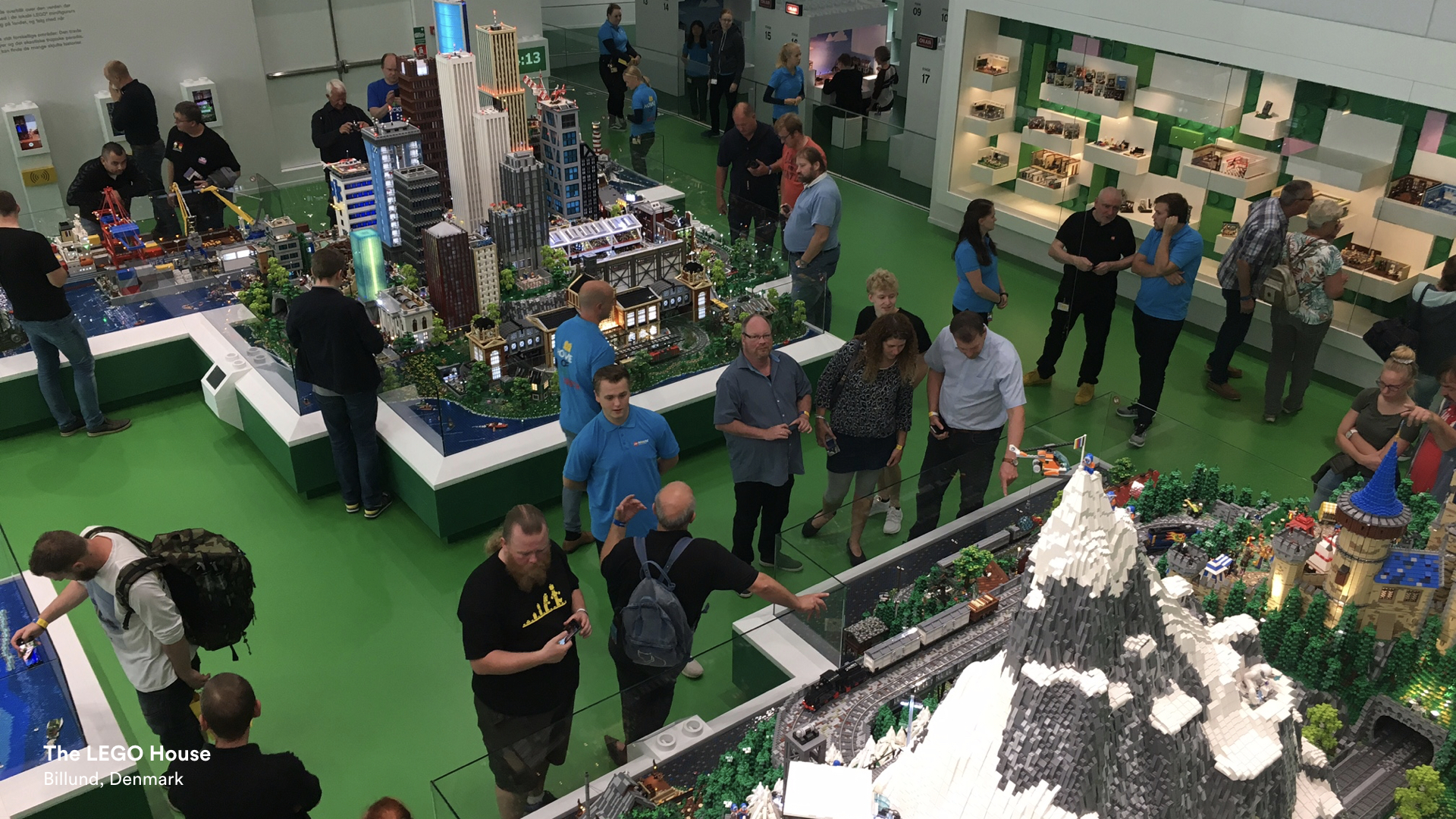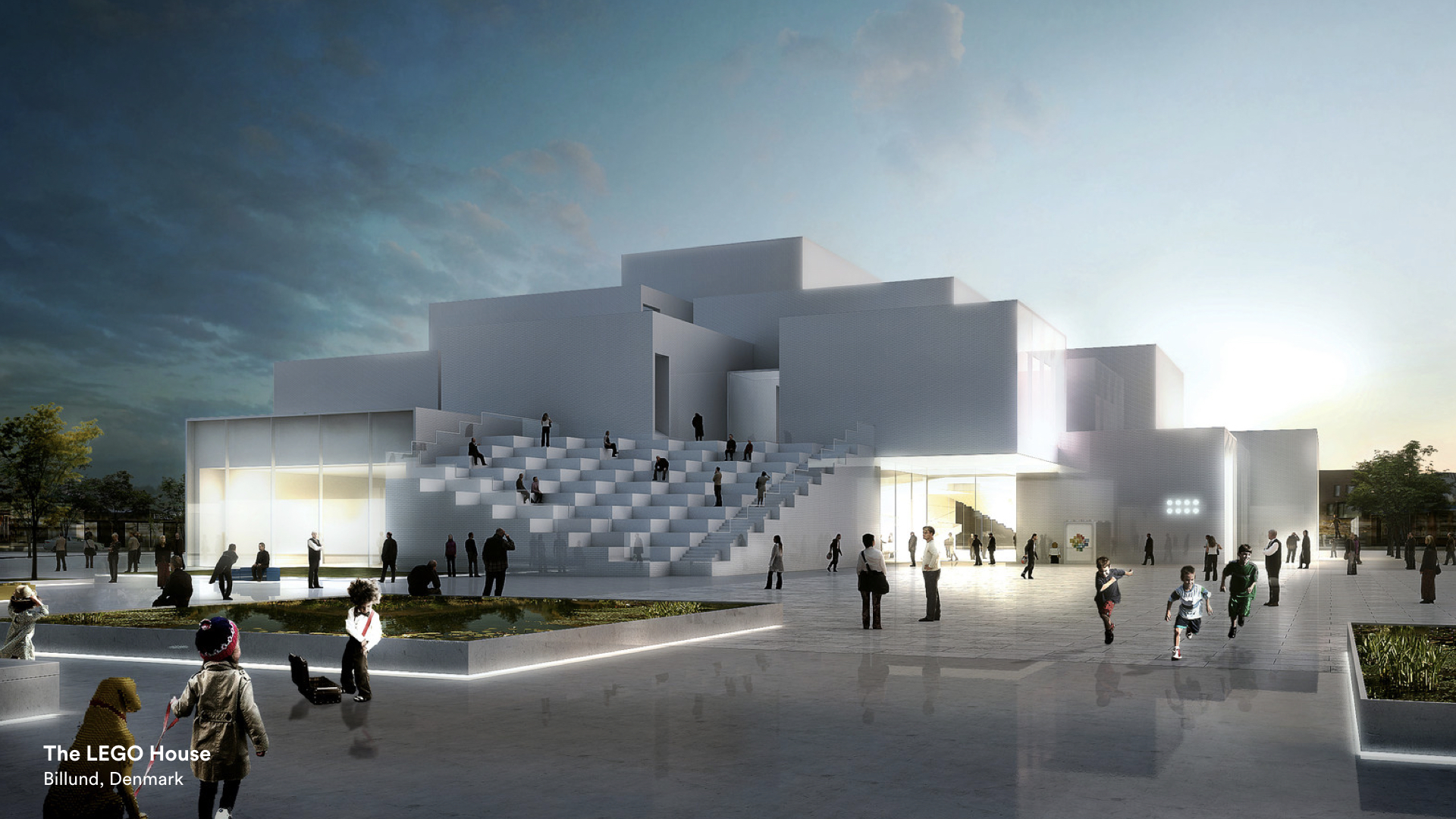 The LEGO House
In Billund, Denmark—the birthplace of LEGO—Kjeld Kirk Kristiansen, the third generation owner of the world's most iconic toy, had a vision to build a permanent home for the brick. The intention of the LEGO House was to ensure that the soul of the company had a physical manifestation. Through a 12 month global design competition, RAA was selected to design the exhibitions and interactives alongside Bjarke Ingels, the building's architect.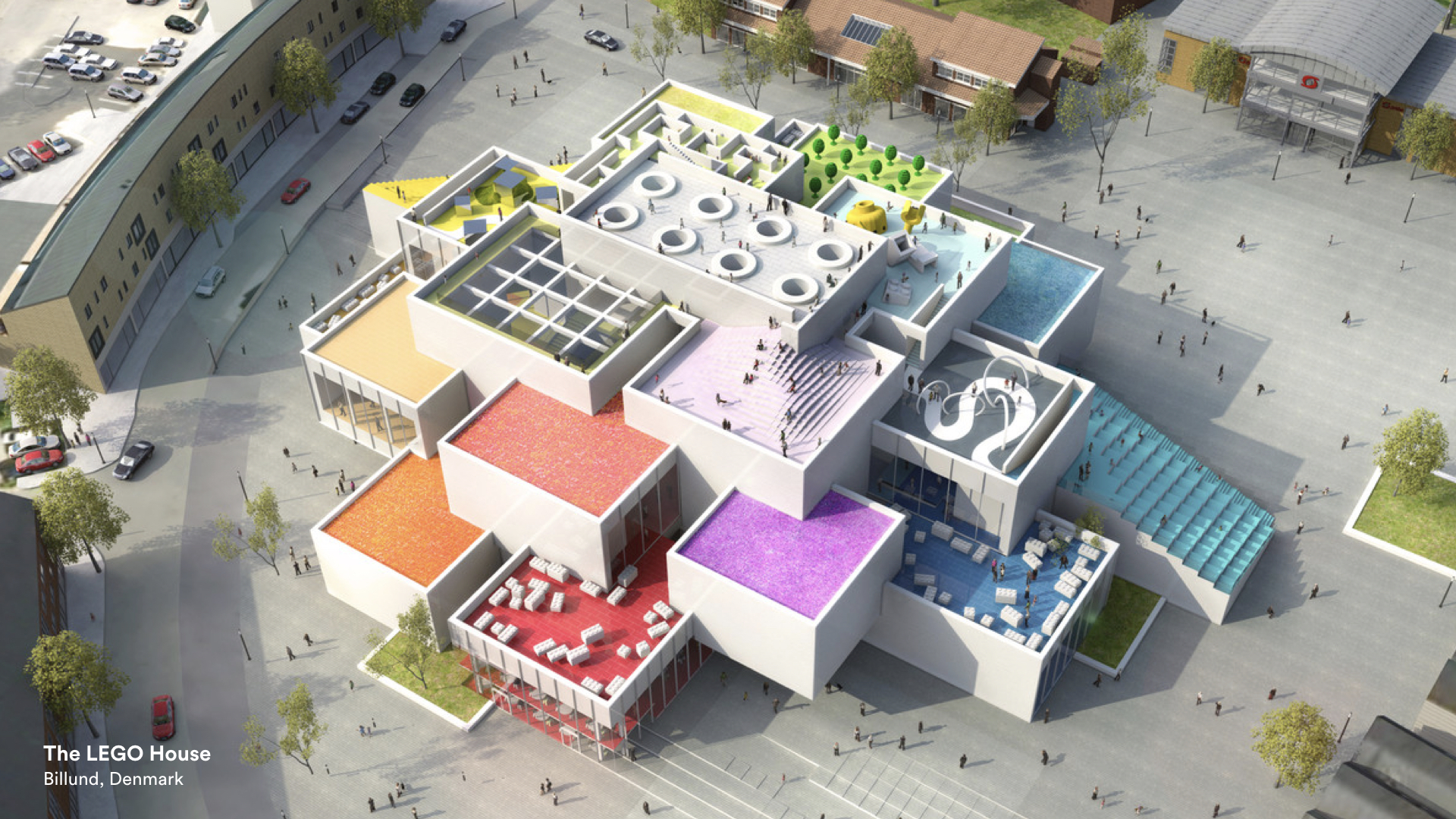 Rendering. The vision for the House was to create a public installation that could function as the heart of the city. The design permitted visitors to scale the exterior of the building and enter the building's lobby without purchasing a ticket to the House. This public generosity was consistent with Billund's commitment to be the "Capital of Children".
Final Building Design
The building was divided into four different play areas, which focused on each aspect of LEGO play. The exterior of the building reflected this segmentation as well.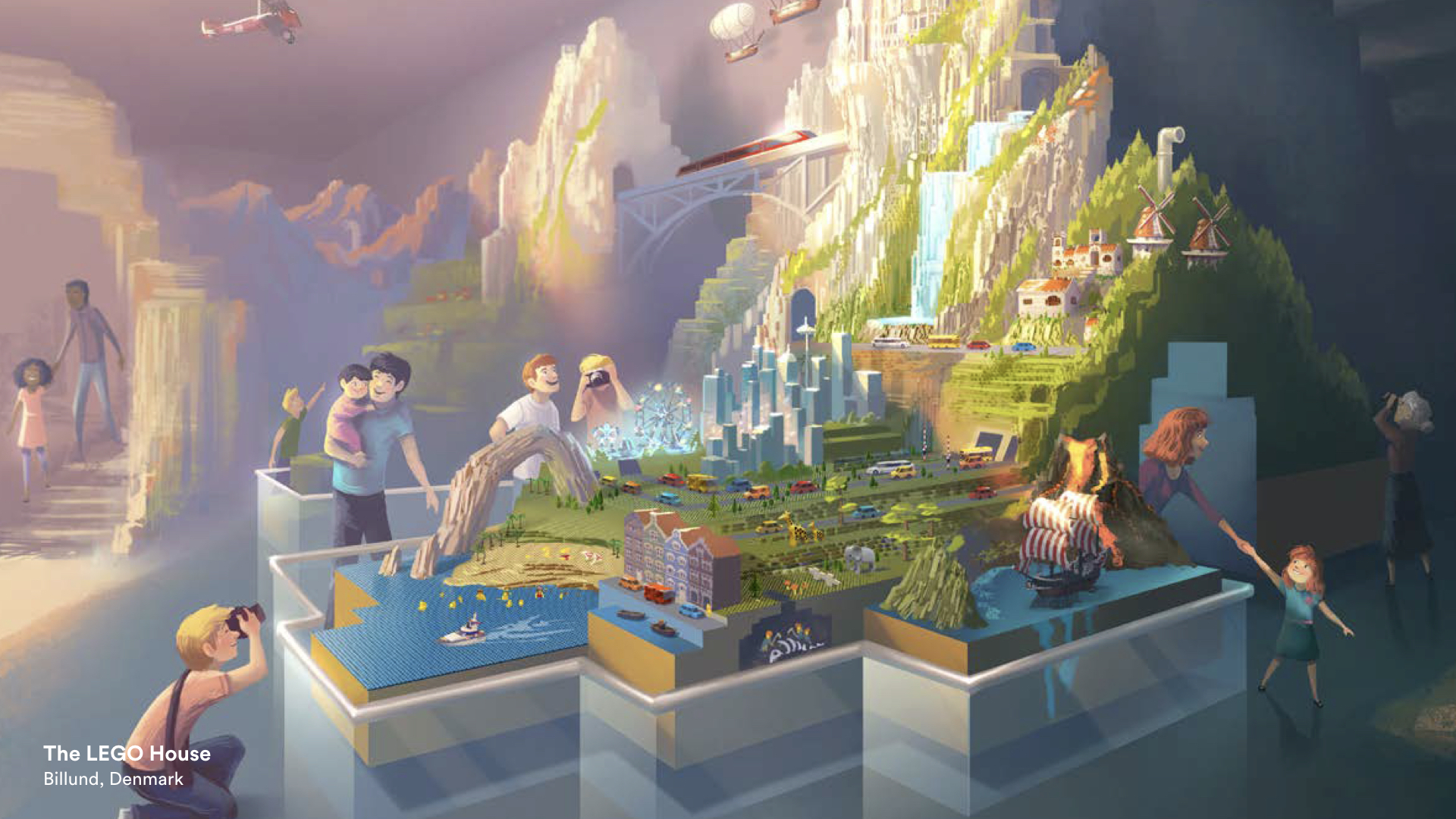 World Explorer
Concept art for the Story section of The LEGO House. The exhibit required excessive coordination to ensure that the design could easily be cleaned and updated. Consequently, my role functionally became an urban planner, to ensure that the three sections of the exhibit: Town, City, and Island, were coherent designs.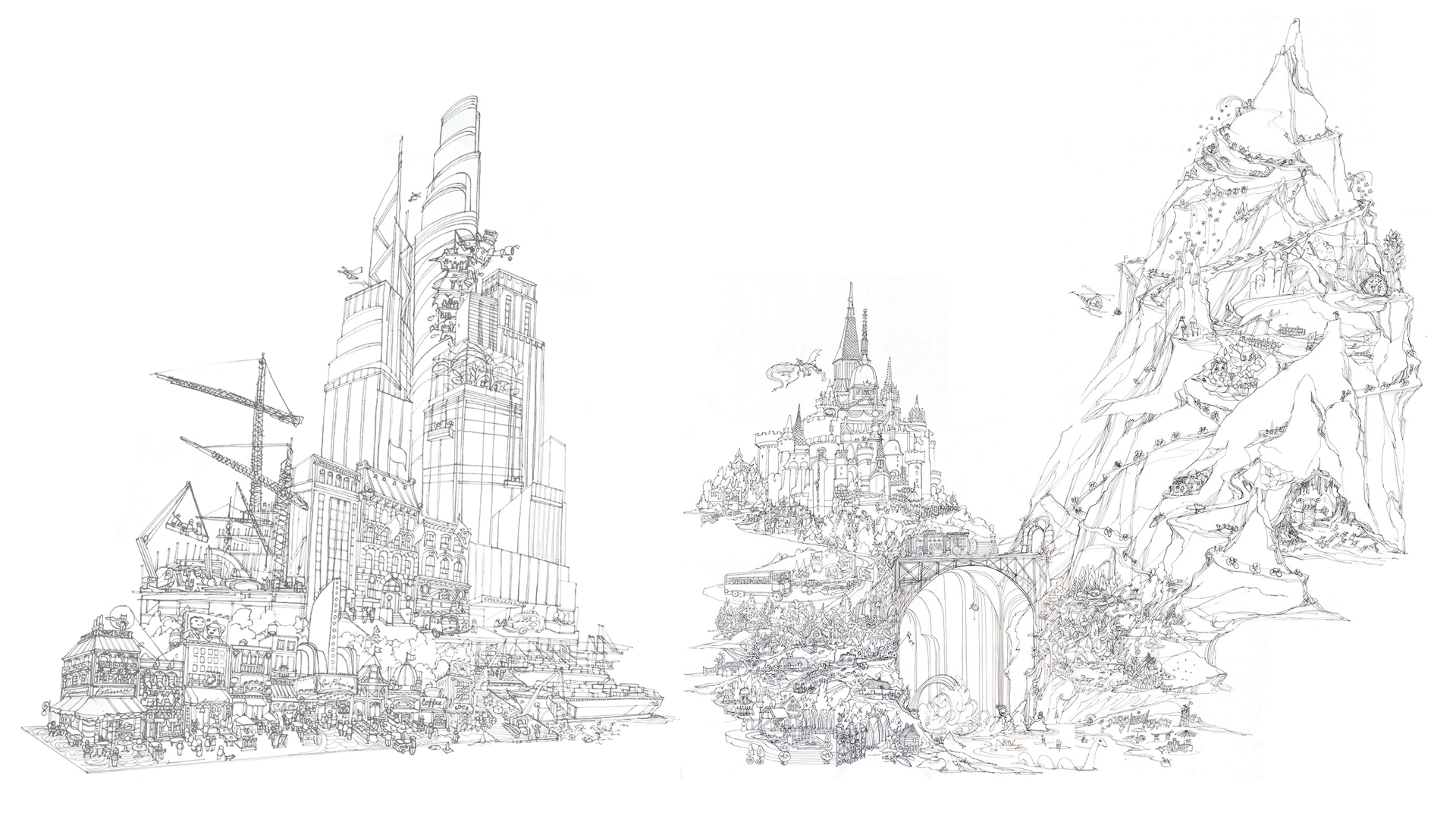 Concept Art for World Explorer
I worked closely with Veronica Lawlor on this concept art, which at actual size measures over 7' tall. These pieces became the templates for building the World Explorer's final design. They won a gold medal from the Society of Illustrators.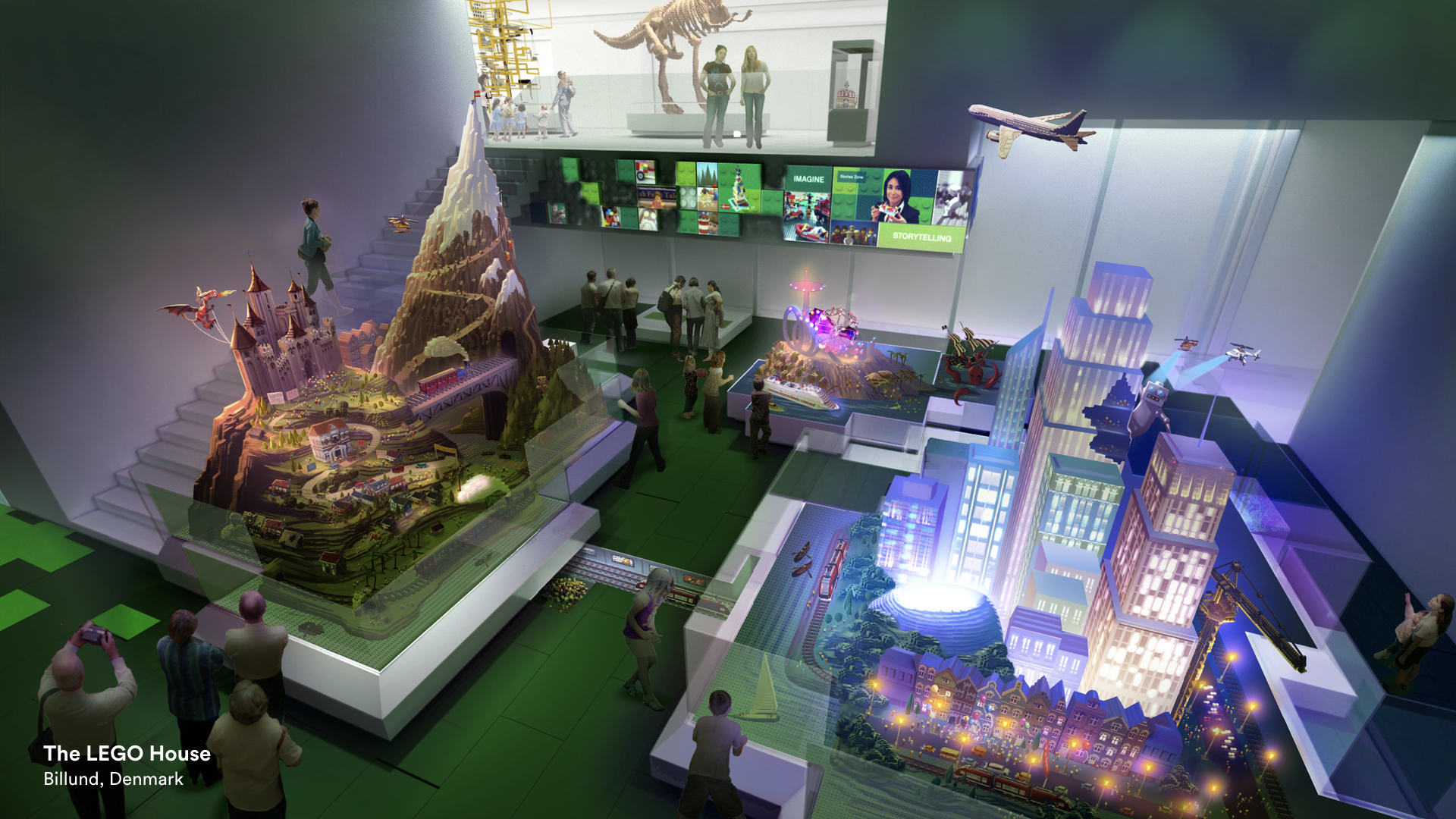 Final Rendering of World Explorer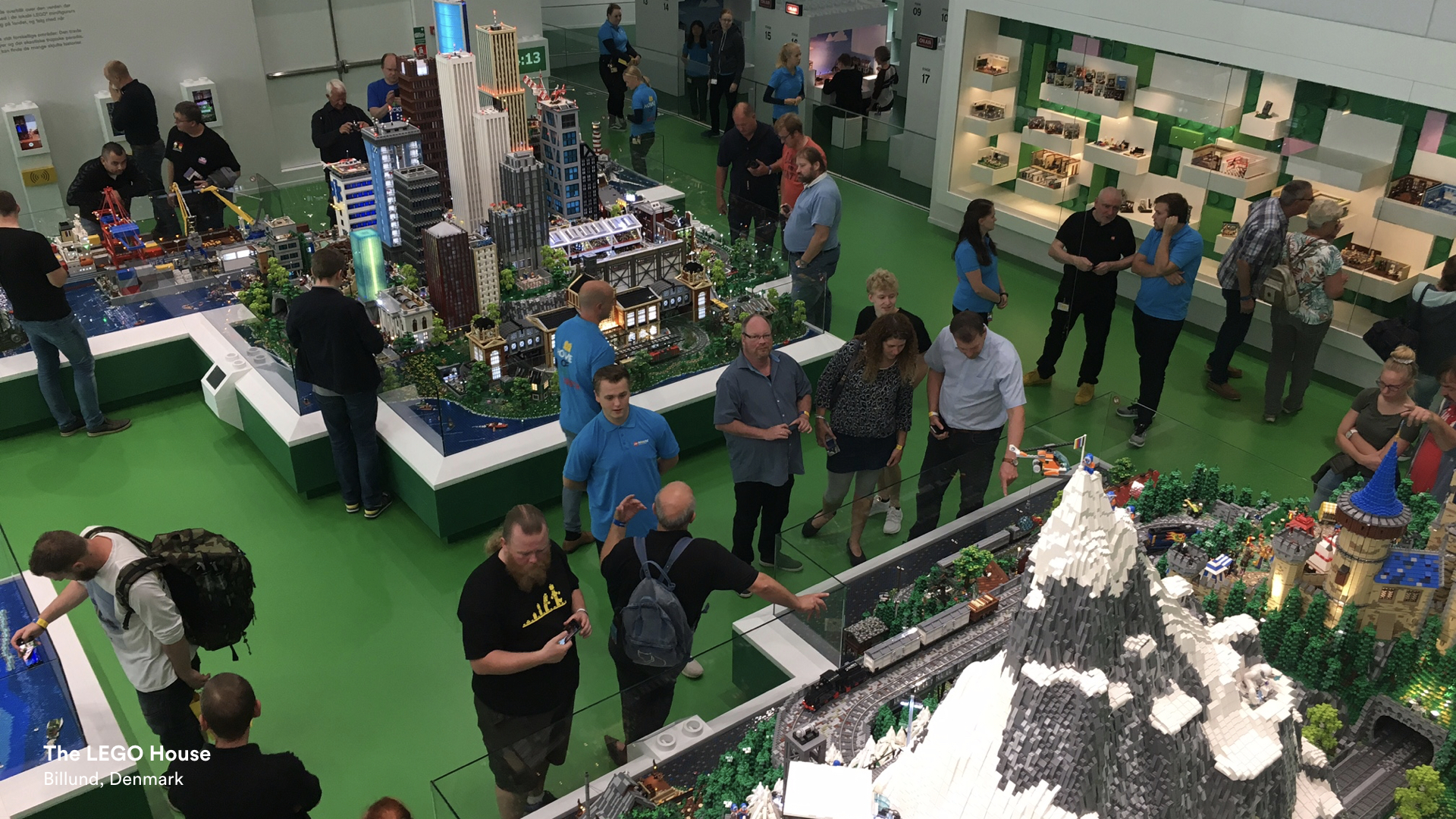 World Explorer Opens
For over two years, including private consultation, I flew to Kladno, Czechia to supervise the construction of the diorama. The entire exhibit was constructed in proprietary LEGO software known as BrickBuilder, before being sent into production.
World Explorer: View of the City
Imbuing the Narrative
We also held the contract for The LEGO House identity and style guide. One of my favorite additions was the approach of dropping LEGO into unexpected places all over Billund. In this example, a rather crudely designed rocketship is "parked" amongst visitors' real cars.
Marketing + Advertising
We even developed print campaigns and the broader communications strategy for The House. The final style guide also included a glossary of words, and a writing approach to combine language in unexpected ways, just like the bricks themselves.
Brick Builder
In this free expression zone, we developed the world's largest LEGO sculpture—a giant waterfall of LEGO bricks—which acted as the exhibit's visual anchor.
Masterpiece Gallery
At the top of The LEGO House, the building's keystone houses the Masterpiece Gallery, home to some of the world's most ambitious LEGO creations, all created by the worldwide community of fans.