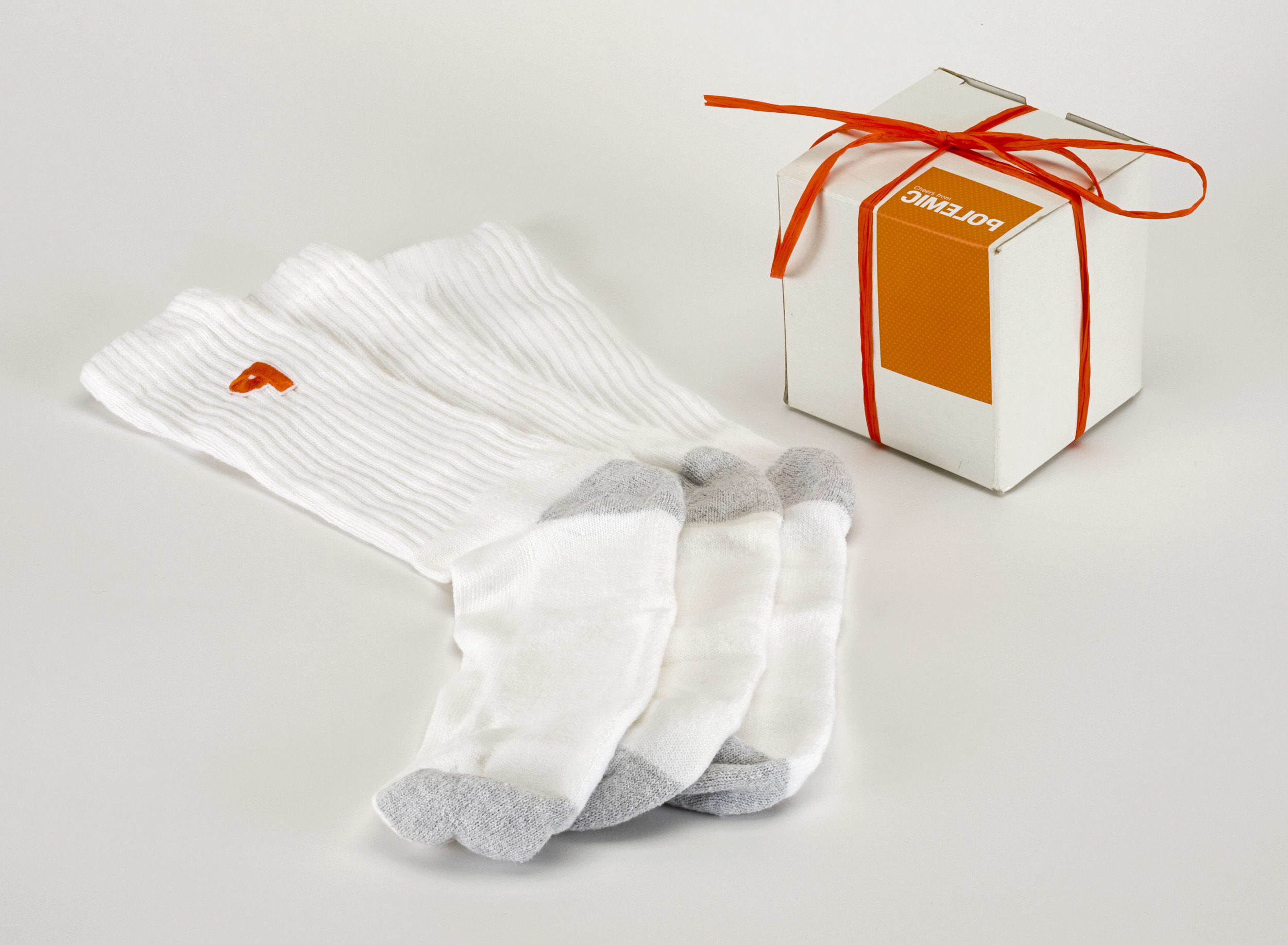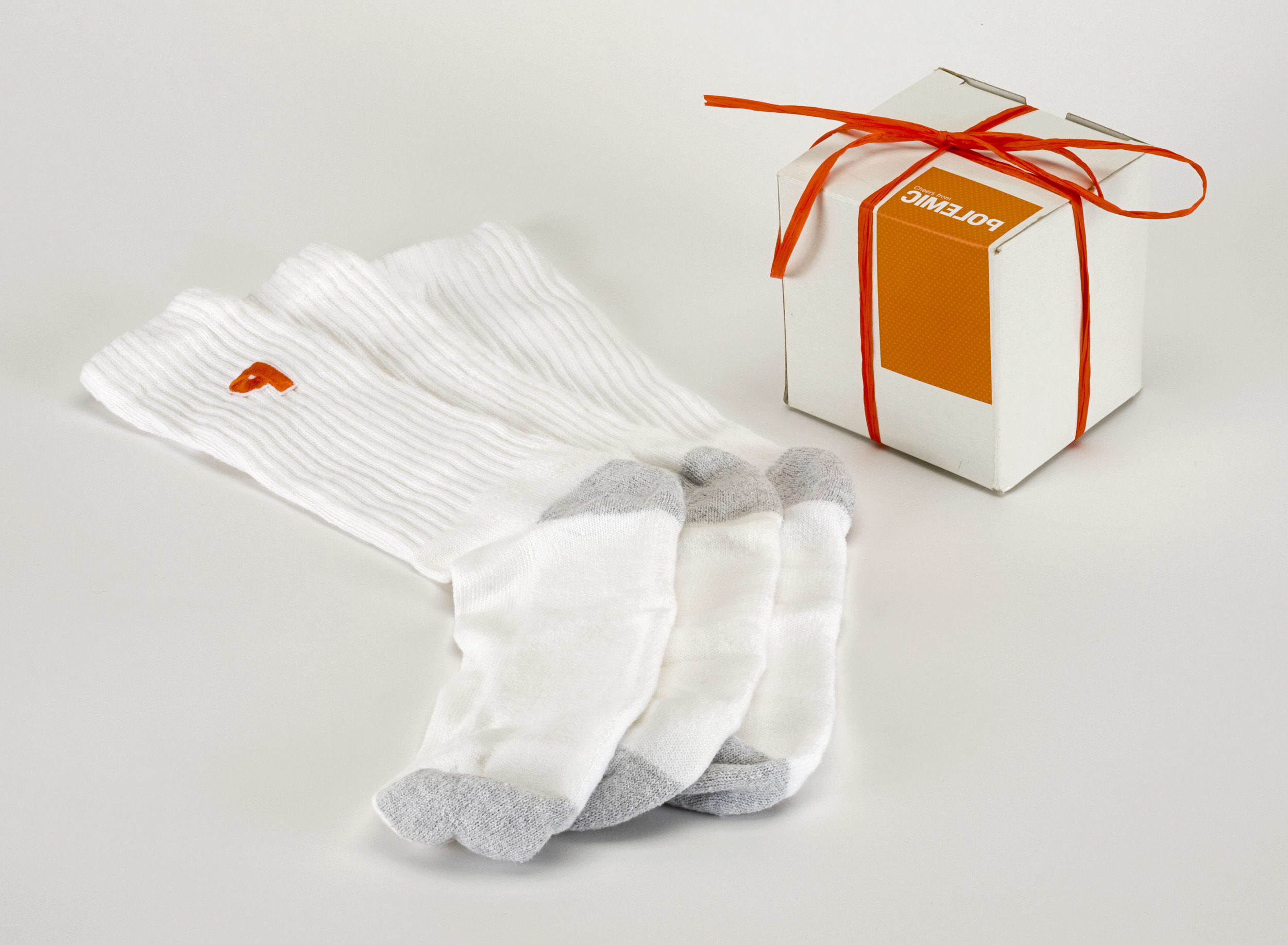 Three Socks
Three generic tube socks were elegantly wrapped, with the third sock embroidered with our monogram. Inside, the note included a quote: "It's the thought that counts."
Iron Burn Shirt
Delivered in an elaborate architectural mailing tube, this gift of a Polemic t-shirt featured an "iron burn" graphic on the back. The custom shirt tag read "Mistakes are the portals of discovery."—a quote from James Joyce.
Healing the World
After a particularly violent year of civil wars, terrorism, and senseless school shootings, Polemic took a more serious approach to their holiday card, creating a two-sided bandage that read "Much hope for a new year of recovery and forgiveness."