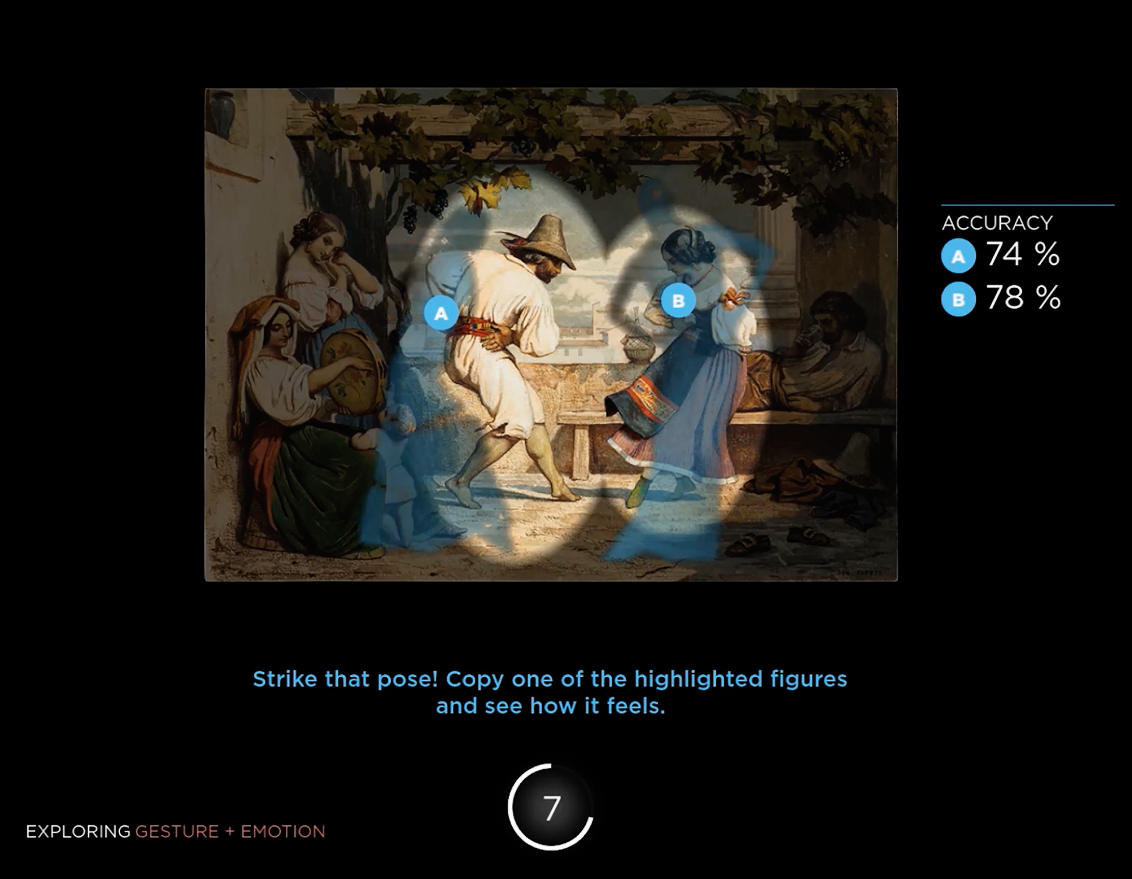 ArtLens Exhibition
ArtLens Exhibition is an experiential gallery that puts you—the viewer—into conversation with masterpieces of art, encouraging engagement on a personal, emotional level. ArtLens Exhibition features a collection of 20 masterworks of art that will rotate every 18 months to provide new, fresh experiences for repeat visitors. The art selection and barrier-free digital interactives inspire you to approach the museum's collection with greater curiosity, confidence, and understanding. The exhibit uses gesture-sensing projections that respond seamlessly to body movement and facial recognition as you approach, immersing you in the experience.
Shape Seeker
Visitors reveal geometric shapes in an artwork to decipher the compositional arrangement of elements, learning how the structure of a shape gives meaning to a work of art through its dynamism, stability, symmetry or asymmetry.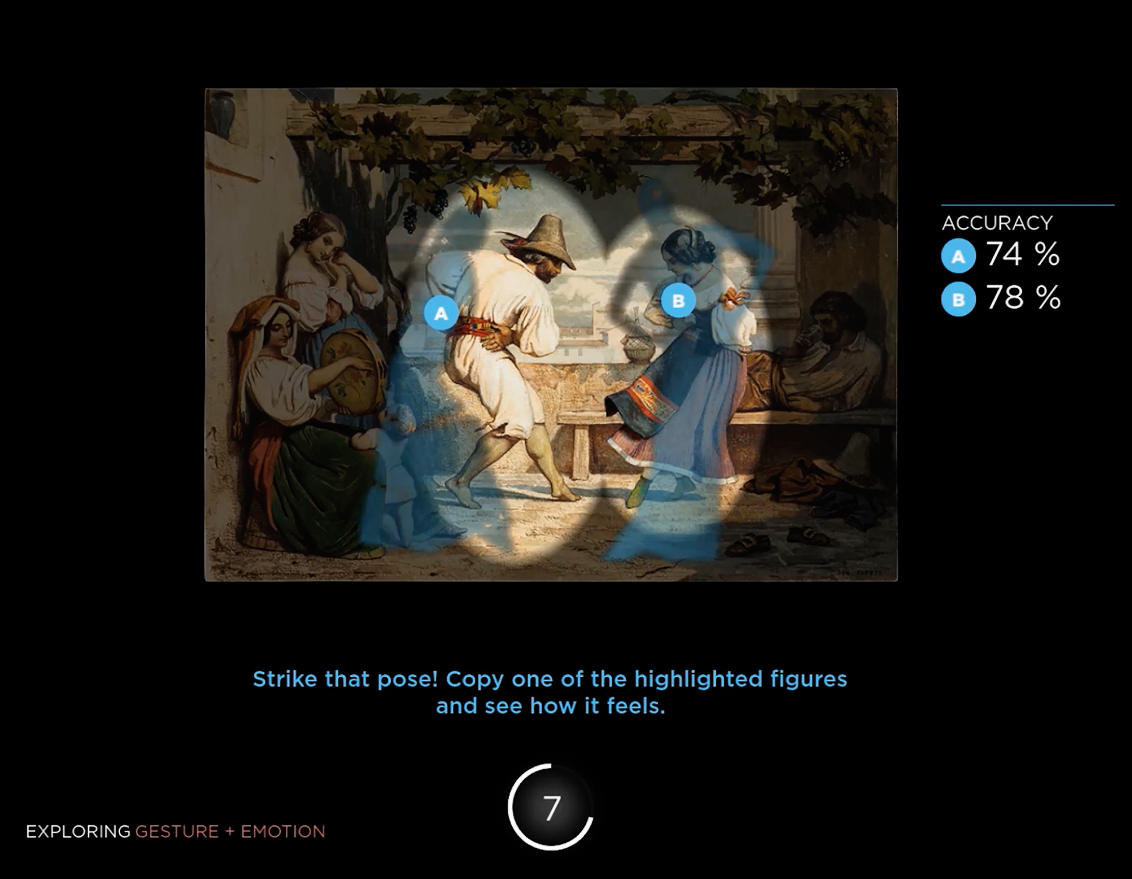 Strike a Pose
Visitors are prompted to mirror the pose of a character in an artwork, in order to truly feel the physical exertion of the movement and pose. Visitors will better understand the emotions of the figure, as well as the contextual emotion of the artwork.
Become an Artwork
Visitors generate a unique all-over composition through a snapshot of themselves and based on works in the museum's collection. Visitors learn how works of art can be composed of rhythm, pattern, and repetition by using the palette of their own body and clothing.
Become an Artist
Visitors create an original artwork based on the color, composition, or pattern of an artwork in the museum's collection. By re-interpreting an artwork while maintaining its aesthetic integrity, visitors can better understand the composition of artworks with no central focal point.
Gaze Tracker
Innovative eye-tracking technology accurately reveals where a visitor focuses when looking at the work of art, increasing the visitor's understanding of how an artist's compositional choices influence how they look at art. Visitors can also see an interpretation of the artist's compositional intent as well as the artwork's identification, gallery location, and aggregate results from other visitors.
Dress Me Up
A variety of wearable objects, from fashion statements and cultural wear to unfamiliar pieces, are on display for visitors to select and wear on their body. Visitors realize the functional purpose of unfamiliar objects.